SPARK Exhaust Technology 10/20/13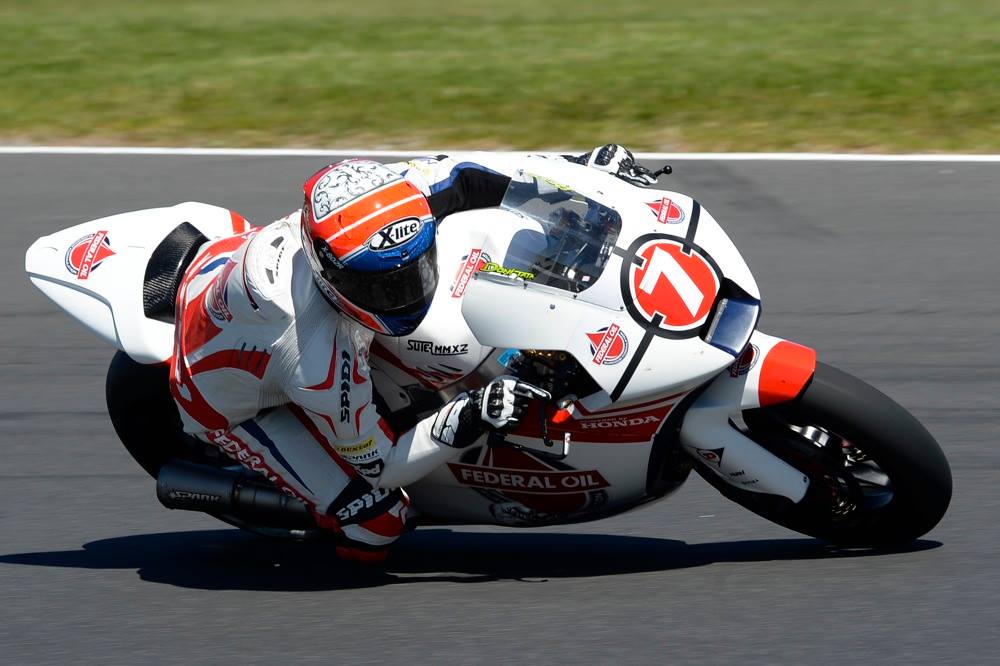 Team Honda Gresini - Moto2 World Championship - Phillip Island, Australia 20/10/2013 The Indonesian rider Doni Tata Pradita gained his first World Championship point in Moto2. An important satisfaction for him and for the team that supported him in this season. After a difficult start he recovered positions and earned 15th place. Bad day instead for the Thai rider Thitipong Warokorn: due to a crash he fractured his right shoulder. He got operated in Melbourne and he will probably be forced to say goodbye to the championship. Team PATA by Martini - STK600 European Championship - Jerez, Spain 19/10/2013 The best result obtained during this last race is by Federico D' Annunzio who started in 18th position on the grid and ended in 12th position after a great comeback. Unfortunately Luca Salvadori was forced to retire due to a clutch problem of his Yamaha R6. Good debut in the European STK600 for Thomas Cicco, just 15 years old, ending in 24th position. Team PATA by Martini World Supersport Championship - Jerez , Spain, 20/10/2013 Starting from the 15th position on the grid, Massimo Roccoli faces a difficult race due to some setting problems to his Yamaha R6. He ends in 17th position, gaining the 20th place in the overall championship standings.
Reader Comments (1)
Betty
09/16/17 01:37:12 PM
The technology being used in those motor vehicles is amazing. The custom essay writing service did mention how it's all evolving now, we're all reaching newer heights, becoming more efficient. This is a miracle on it's own.
Post Comment
You must login to post comments.