Motowheels.com
»
ThreeBond
ThreeBond Motorcycle Sealants
Your motorcycle has a lot of moving metal parts, which means you need high-quality gaskets to prevent oil, coolant and other fluids from leaking through the cracks. With ThreeBond Liquid Gasket, creating the perfect seal is easy for any rider to do. ThreeBond is a market leader in motorcycle adhesives, sealants and coatings that offer industrial-strength performance for when you push the limits.
Their liquid gasket maker, though, are what the Ohio-based company is best known for. A small amount is all you need to create custom motorcycle gaskets for your oil filter mounts, transmission case, timing chain cases, clutch housing and other parts. Their
black silicone gasket sealant paste
meets OEM specifications for most bikes while ThreeBond
gray gasket maker
utilizes a semi-drying synthetic rubber. Each can be used on metal or plastic and has excellent resistance to water, oil and chemicals.
Shop at Motowheels.com to get ThreeBond products that make part installations and repairs simple. Liquid gasket sealant is a simple way for many parts to fit together perfectly. Our knowledgeable customer service team will help you find the right sealant at a low price to protect your motorcycle from the rigors of the road.
---
ThreeBond Categories
At Motowheels we're dedicated to helping customers keep their motorcycles operating well and performing both on the road and on the track. We keep in stock a huge range of motorcycle engine parts...
More Details »
---
ThreeBond
Products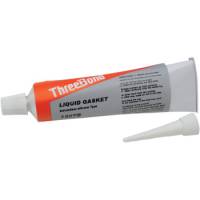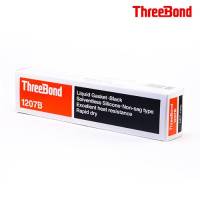 Item #:
1207B100G - B-7.2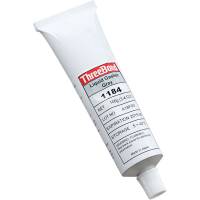 Item #:
3710-0013 - B-7.16