Motowheels.com
»
DB Holders

DB Holders Motorcycle Racing Components

Like the people who ride them, a motorcycle is nothing without a good support system. DB Holders sub-frames and fairing brackets are a big upgrade that will improve the performance of your bike the moment you bolt it on. This company from the Czech Republic exclusively designs parts for motorcycle racing and its unique challenges. Components must be as strong as possible to withstand extreme forces and light as possible to increase top speed. Every DB Holders motorcycle part is handcrafted from aerospace aluminum alloy with a powder coated black finish that fulfills both needs so you can get to the front of the pack.

Shop now for the largest selection of premium DB Holders suspension and chassis products at a competitive price. Their motorcycle sub-frames have OEM dimensions, making them a direct replacement for Ducati, Yamaha and other major brands. At the same time, you'll save weight and enjoy unmatched reliability. Aluminum fairing supports are another high-performance solution. Some brackets have reinforced air ducts to improve flow and comfort. Motowheels.com has been an expert in aftermarket motorcycle parts since 1999 and can answer any of your questions about DB Holders parts.
---
DB Holders Categories
---
DB Holders
Products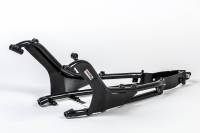 Item #:
Duc.V4.Subframe.DB - Duc.V4.Subframe.DB
Please allow up to 14 days for shipping!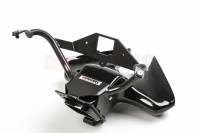 Item #:
03/10/15/23 - 03/10/15/23
Limited Supply:
Only 1 Left!