Motowheels.com
»
Scorpio Alarms
Scorpio loves and ride bikes. That is why they don't simply build products for the motorcycle industry, but rather build those superior products that they would want to use. For over two decades they have been manufacturing state of the art motorcycle alarms. While the technology has evolved over the years, their philosophy hasn't changed: Engineer and design the most innovative motorcycle security and monitoring solutions available. They believe that the future of motorcycling is in enhancing the way you ride, and bringing in the modern endeavors you have become accustomed to everywhere else in your lives. They continue to develop products and services, and to bring forward thinking and ambitious technologies to fellow riders.
---
Browse Security
Products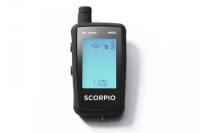 Description:
NEW – Ducati OEM Integrated SRX-900 Hands-Free Motorcycle Security System The all new Ducati OEM Integrated SRX-900 provides the convenience of hands-free operation combined with a compact...
More Details »
Item #:
srx-900-DUC - srx-900-DUC
Allow 2-3 days for shipping.