Motowheels.com
»
Forcefield Body Armor
Forcefield Armor Motorcycle Protection
Sometimes an accident happens when you're on a motorcycle that you just can't control. What you can control is whether you're wearing proper protection. Forcefield Body Armour helps riders at all levels stay safe and prevent injuries. This English company designs a wide range of high-performance apparel and impact protection gear so you can hop on your bike with confidence. Many of the world's top racers in British Superbike, Moto3, FIM Speedway, British SuperMoto and other series trust Forcefield to protect them at high speeds.
Order
men's motorcycle safety gear
or
women's safety gear
from Motowheels.com that's effective and comfortable.
Forcefield knee armor
is a must for when you dip a little too low into the turns. Their vented limb protectors have a molded Nitrex Evo armor insert that can be removed for machine-washing the tube. Shield your upper body from crushing blows with a shock-absorbing
rib protector
that has Repeat Performance Technology for continued use. Other gear options include the
Forcefield Action Pro Shorts
and
performance back insert
that are designed for demanding physical conditions. Head to the track knowing you have the right protection at a competitive price with no-hassle returns.
---
Forcefield Body Armor Categories
---
Forcefield Body Armor
Products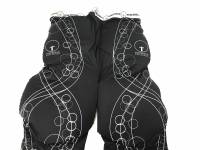 Description:
The Forcefield Action Shorts are a unique mix of approved body armor and next to skin technical base layer shorts, designed for maximum protection and comfort. Ideal for motorcycle riding, skiing,...
More Details »
Item #:
FF-1004 - FF-1004
Limited Supply:
Only 1 Left!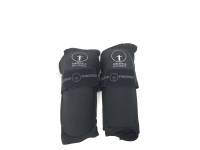 Description:
The Forcefield Limb Tube is lightweight, breathable and fully CE approved elbow or knee protection in a tube style sleeve fitted with dual adjustable retaining straps for extra security!
Item #:
FF-1002 - FF-1002
Limited Supply:
Only 1 Left!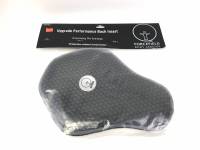 Description:
In a world where speeds are faster and impacts harder, it is crucial to be protected to the highest standards.
Item #:
FF-1003 - FF-1003
Limited Supply:
Only 3 Left!