Motowheels.com
»
Engine Ice
Engine Ice for Motorcycles
Top riders and mechanics know that the cooler your engine is, the more power it will generate. Adding Engine Ice coolant to your motorcycle will keep the motor running strong in professional competitions or on sweltering summer days. Their championship-winning formulas reduce operating temperatures by up to 50 degrees, allowing engines to maintain peak horsepower. Engine Ice has officially partnered with more than a dozen international Motocross teams and is used by many more who need the best coolant. Together, those riders won more than 2000 championships in 2018 alone!
Instead of ordinary motorcycle coolant, use Engine Ice from Motowheels.com and trust the coolant of champions. This
high-performance coolant
can safely reach temperatures of up to 256 degrees - and it also provides freeze-up protection in weather as cold as -26 degrees! Furthermore, Engine Ice is biodegradable and non-toxic for safe disposal. The company also now offers motorcycle care products such as Engine Ice
Helmet Renew
and
Plastic Shine
that will leave your bike and gear looking like new. You'll be as cool as ice even under the most intense pressure when you have Engine Ice. Order now at competitive prices or give our professional staff a call with any questions.
---
Engine Ice Categories
---
Engine Ice
Products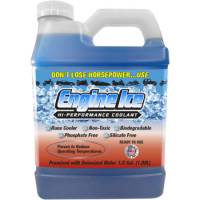 Description:
Engine Ice Hi-Performance Coolant
Item #:
8108-1100 - 721169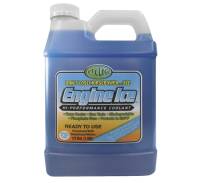 Description:
Engine Ice Hi-Performance Coolant