Motowheels.com
»
STA-BIL

STA-BIL Fuel Stabilizer

Motorcycles are made to ride - and letting them sit for long periods can have disastrous results. The petrol in your bike can go bad after as few as 30 days of storage, leading to fuel system gumming, water-build up, corrosion and much more. STA-BIL fuel treatments were first developed in 1963 to stabilize gasoline for long periods, which protects the tank and fuel lines. Adding the right Gold Eagle STA-BIL motorcycle gas stabilizer at every fill-up will keep fuel at its best for up to two years so your steed will roar to life after winter storage.

Care for your engine by feeding it STA-BIL from Motowheels.com. Their fuel stabilizer treatments can be used with any gasoline engine, including those in vehicles, motorcycles, boats and generators. However, we're partial to the 360 Marine fuel additive. This formula has improved water removal and extra protection against damage from the ethanol found at most modern pumps. It also provides an overall boost in horsepower and fuel economy if used regularly. Treat all your motorized toys to STA-BIL and enjoy years of top performance. Our experts can help with any questions.
---
STA-BIL Categories
---
STA-BIL
Products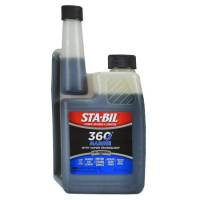 Limited Supply:
Only 0 Left!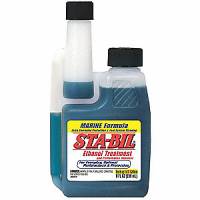 Description:
Prevents Ethanol fuel related damage
Limited Supply:
Only 0 Left!