Service
Motowheels has teamed up with Pasta Performance Motorsports. Make an appointment to have your parts purchased at Motowheels installed with PPM and you will receive 10% off your service.
They are an extremely knowledgeable shop with the skills and training needed to install your parts and maintain your bike. Their head mechanic is Ducati certified to the highest level. He has been working on motorcycles since 1986 and has large following already.
They do your custom work! Whether your idea of building a "custom bike" means simply adding high-end auxiliary lighting, swapping out the handlebar for something more comfortable or if you want the works on a complete one-off show bike. You have ideas - they have the skill. Bring them your stock bike and they can turn it into the dream machine you have in mind.
Their experience in custom work ranges from upgrading to forged wheels and improving brake performance, to maximizing motorcycle handling potential with all new suspension components - set up just for the customer's personal riding style. They do it all and they do it right.
PPM has been building custom bikes for a long time. His work is well known to local motorcycle enthusiasts throughout Northern California.
A personal note:
"Pasta Performance Motorsports is the expression of my desire to provide the best possible service for your motorcycle. I don't sell bikes; I just make them run right. I've worked at dealerships and I've found that the commitment to customer service often takes a back seat to the dealer's need to make a profit. My way of doing things is to talk to you, assess your needs and requirements and then to do the job right the first time."
- Clay Parkinson
Owner and Chief Mechanic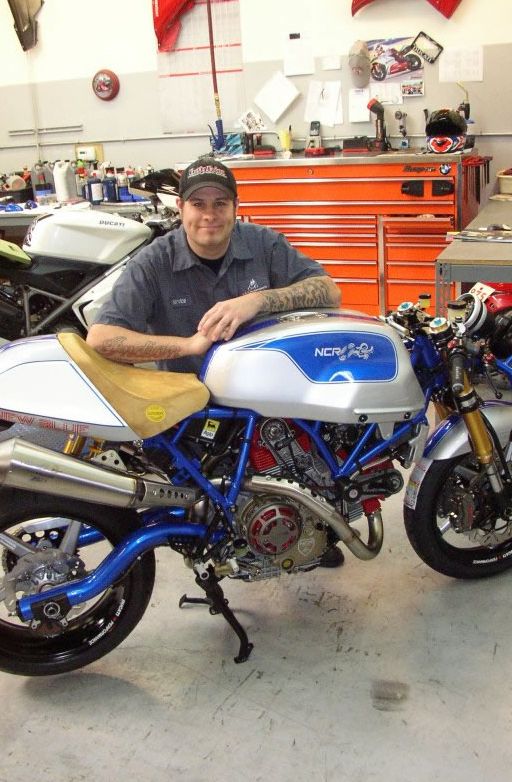 They can be reached:
11333 Sunco Drive, Suite #103,
Rancho Cordova, CA 95742
Phone: (916) 638-4PPM (4776)
http://www.pastaperformancemotorcycles.com/

Hours: Mon. - Fri. 9:00 am to 4:00 pm
Saturday by appointment.